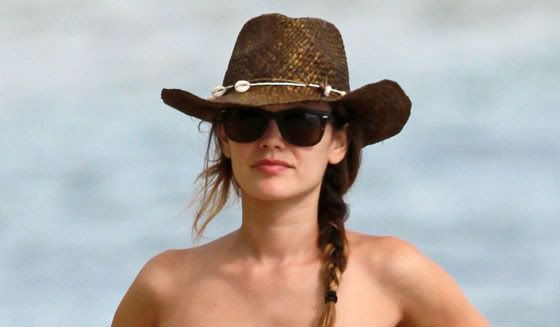 Earlier this month Rachel Bilson & Hayden Christensen finally bit the bullet & called off their two-year engagement. I guess somethings simply aren't meant to be. But, who the hell stays engaged for two years anyway?!

It sounds like Hayden wasn't pulling through & Rachel decided she had to move on. I hate to play the blame game, but Rachel probably got impatient after two years of waiting around for a big wedding & kicked Hayden to the curb. Well deserved, considering she can do far better than Mr. Underachiever. Let's just hope these two don't end up like Jude Law & Sienna Miller!

Whatever the case, at least Rachel looks happy in these pics as she was spotted on a Hawaiian beach over the weekend.